In recent times, Cricket has gained more popularity across the globe, and we see new countries entering ICC World Cup. And seeing this, you or your kid has developed a genuine interest in playing this Gentlemen's Game and making it a part of your life. But you're confused about which Bat will suit you to hit a 4 or a 6. 
So, here we are to guide you in buying the best cricket bat that helps you make more runs. This article will give you helpful guidelines to keep in mind while purchasing a new cricket bat for yourself or your child.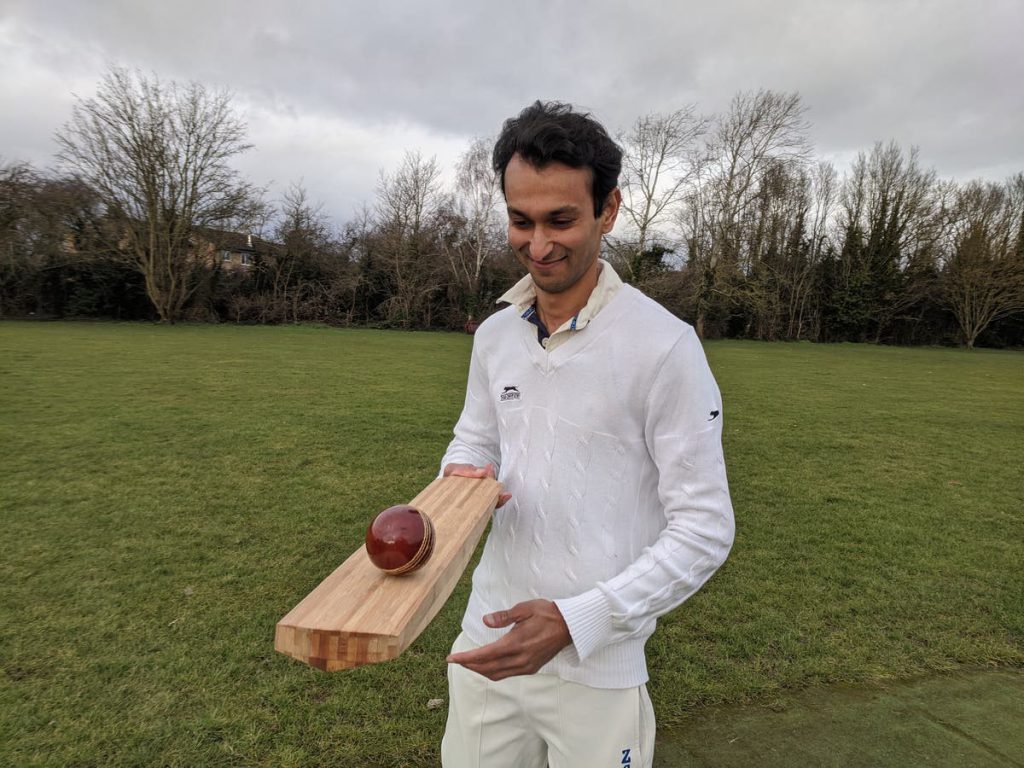 The Player's Height– The length of the Bat is decided by the height of the player. For example, for a kid of 7 years with a height of 4.5 feet, the cricket bat will be shorter than it will be for a man of 6 feet height. The height of the Bat should not be too long or too short for a player. A shorter bat will make him bend more than required, and a longer one will be harder to swing. Thus, his performance will be disrupted. 
Take a look on the Bat Size Chart below-
| | |
| --- | --- |
| Player's Height | Bat Size |
| 4 feet and Under | 0 |
| 4 feet to 4.3 feet | 1 |
| 4.3 feet to 4.6 feet | 2 |
| 4.6 feet to 4.9 feet | 3 |
| 4.9 feet to 4.11 feet | 4 |
| 4.11 feet to 5.2 feet | 5 |
| 5.2 feet to 5.6 feet | 6 |
| 5.6 feet to 5.9 feet | Harrow |
| 5.9 feet to 6.2 feet | Short Handle |
| 6.2 feet above | Long Handle |
Weight– The Bat's weight should be according to its height. Pick the Bat and hold it at arm's length and see if it feels comfortable or not. A heavy bat will hinder your pace, and chances of swinging a 4 or 6 will be less. This test, along with the above size guide, will be a good indicator in deciding which Bat to buy.
Type of Model– Do you know that cricket bats come in various models? A player has to choose a model based on this playing style. The playing styles are-
Top Order
Middle Order
Tail Order
Opening Batsman
Specialist Batsman
You have to choose a bat that goes with your playing style. You will have to choose between bats made in Australian and British dimensions.
Type of Use– Are you a veteran player who plays continuously, or do you play Cricket as a hobby? These questions are important as they will decide on the quality of the Bat you need. The higher the quality, the higher will be the price. It's advisable to buy an affordable bat if you want to play Cricket as a hobby.
Budget– It's an important factor to keep in mind while making your final decision. But if you're eyeing that great cricket bat, you have to save for it. For a veteran player, a cricket bat is an investment that will last years, and we would suggest that you invest a little higher sum.
 After buying your cricket bat apply two coats of linseed oil while allowing the Bat to dry between the coats. This moisturizing will prevent the bat wood from cracking. We wish you happy batting!